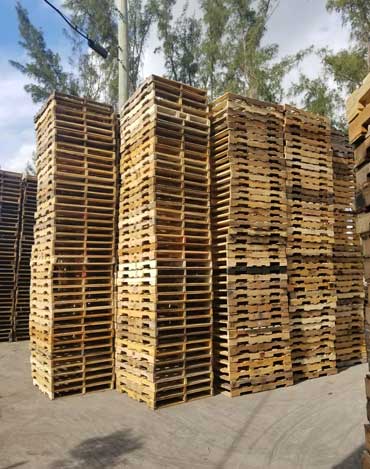 Cienfuegos Pallet is a company specialized in manufacture of wooden pallet all over South Florida.
Since our company was established, Cienfuegos Pallet has become one of the largest pallet company that has helped many satisfied customers with all their needs.
We offer the most comprehensive pallet management programs and services in the industry.
Our main concern are our clients which is why our mission is to work diligently and productive to every sale to achieve customer satisfaction.
We are known as one of the best because we give the best quality of product and the best service. We are equipped to create a pallet program that best suit your needs.
Cienfuegos Pallet provide the highest level of expertise and professionalism in the industry. We have a large quality of recycled pallets in stock which guarantees that your order will be process in a timely manner.
We value the importance of our clients need to have a company that can provide exactly what they are looking for good quality, good services and good prices.
view all services